Pay Less Each Month and Drive a Better Car!
Why pay for the whole car? Pay for what you use with a guaranteed future value (GFV)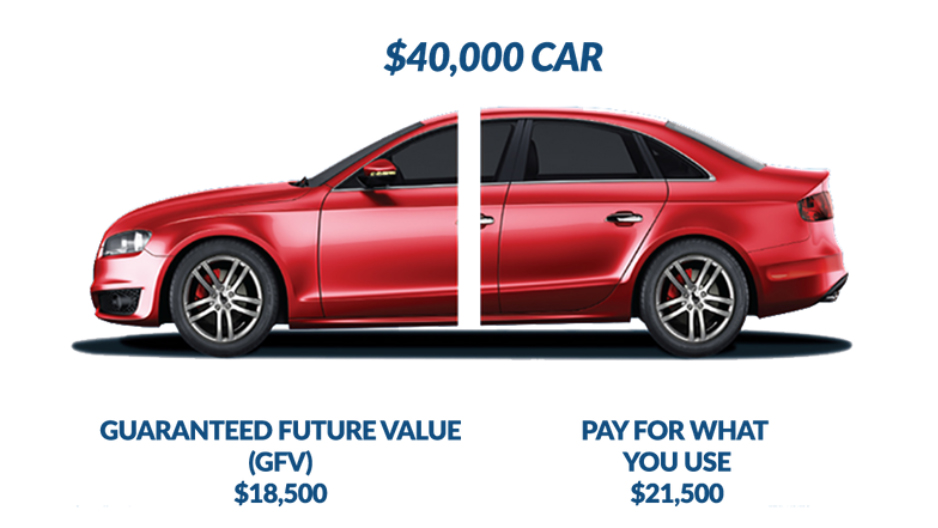 Riverfront Extend Offers Monthly Payments Up to 40% Lower Than Conventional Financing
How would you like to finance your vehicle with a program that combines the best features of a conventional loan with the benefits of leasing? Riverfront Extend offers low monthly payments similar to a lease, plus the best part of conventional financing – actually owning the vehicle.
Riverfront has the vehicle financing option to best fit your needs! The low monthly payments that the Riverfront Extend program allows for gives you more vehicle for your money. Under the Riverfront Extend program, all new and pre-owned vehicles up to five years old are eligible and can be financed for up to 72 months. The Riverfront Extend program is the vehicle financing option you've been waiting for.
Low monthly payments
No down payment required
Vehicle ownership (titled in your name)
No higher insurance premium
Option to Sell, Trade, Refinance or Payoff at any time
No early termination fees
Return Vehicle at Loan Maturity and simply "Walk-away"
Yearly mileage available options: 12000, 15000, 18000
Be sure to check out this video for more information on Riverfront's Extend program.
EXAMPLE: A vehicle with a loan amount of $40,000, a loan term of 60 months, and a Guaranteed Future Value of $18,500
Financing Option
Conventional Loan
Riverfront Extend Program
Loan Amount
$40,000
$40,000
Monthly Payments
$723.02
$470.71*
*Payments 1-59 are $470.71 with a 60th payment of $18,500 (GFV)
Apply for a Loan or Credit Card
To get started, you'll need a Social Security number, Driver's License and, if applying for an auto loan, the VIN and mileage.
Apply Now
Riverfront Live
Video Banking
Video Banking – Easy and Convenient
During business hours, our team of experts is ready and waiting to work with you. When you log into your session, you can select which group can assist you from our Personal Member Service, Lending Services, Business Services or Mortgage Services area.
Reach Out