UrCash
Taking out a loan can be a truly rewarding experience at Riverfront Federal Credit Union! That's because we have UrCash, a program designed with you in mind.
How does UrCash work?
It's simple. UrCash gives you 1% cash back on the value of an approved loan, up to $500. And that reward is in cash at the time the loan is funded by Riverfront. What you choose to do with your reward is up to you! You can use the cash to buy yourself something special, go on vacation or deposit it to another Riverfront account. You can even use it to make a loan payment! It is our way of saying thank you for trusting us with your financing needs.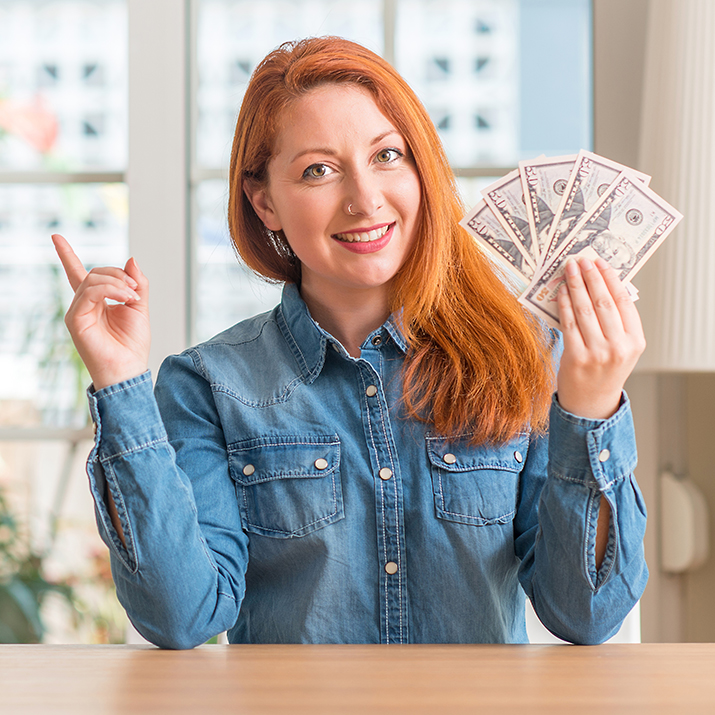 Looking for a new or used car loan? Get rewarded! Need a mortgage loan? A reward could be coming your way! Here's a list of Riverfront loans that qualify for UrCash:
Direct new and used car loan
Direct new and used motorcycle loan
Direct new and used RV loan
Direct recreational vehicle loans such as ATVs, jet skis, snowmobiles, boats, and campers
Home equity line of credit (HELOC)
Home equity loan
Mortgage loan
Personal loan
Auto equity loan
Direct mobile home loan with no land purchase requirement
Learn more about the UrCash program:
Call us at 610-374-8351, Option 5
Visiting one of our branches
* UrCash is not available in combination with current promotional rates or in conjunction with any share secured loan product. In the case of a current promotional or relationship discount being available, you have the option of receiving UrCash or the discount rate if you qualify for both. Must be a direct loan with new money. Only the new money portion of a refinanced loan is eligible for 1% cash back.
How can I become a member?
Customers become members and part owners when they open an account here. Our profits are returned to members in the form of better rates, lower fees, improved services, and increased reserves to maintain our unmatched financial strength. Having an account at Riverfront means that you are part owner of the Credit Union.
Deposits are used to fund loans to other account holders. Earnings are used to increase savings yields, lower loan rates, offer new financial services, or add to the institution's financial strength. Don't worry; your money is safe with us. The National Credit Union Administration (NCUA), an agency of the U.S. Government, regulates us. The NCUA examines each credit union annually and insures your savings accounts up to at least $250,000.
Eligibility
To be eligible to join Riverfront you must currently live, work, worship or attend school in Berks County, Pennsylvania or be a legal entity doing business in Berks County. Also eligible for membership is a current member's spouse, child, parent, sibling, grandparent, grandchild, in-law and household member. You will need to provide proof of your eligibility.
All it takes is a $5.00 deposit into a savings account.
Ready to Get Started
Basic Checking is a free, no-frills, straightforward account that offers convenient services and no charges.
Open Your Account Today
Riverfront Live
Video Banking
Video Banking – Easy and Convenient
During business hours, our team of experts is ready and waiting to work with you. When you log into your session, you can select which group can assist you from our Personal Member Service, Lending Services, Business Services or Mortgage Services area.
Reach Out