Financing Options
Riverfront's reputation as a sound, affordable lender can make it easier for you to close sales smoothly because our members trust our expertise. Our customized experience is tailored to fit the needs of your business, and the products we offer your customers will meet their financing needs. In addition, we offer competitive rates with additional discounts on our suite of products available only through our merchant partner program.
Simple and Convenient Application Process
When you partner with Riverfront, you'll have a dedicated team of loan servicing professionals who will navigate members through the application and approval process, leaving you free to move on to the next prospective customer. Or, if preferred, we can establish an access portal for your team to directly enter applications and we can serve as a silent partner in the process providing auto decisioning to get you to the faster sale. You can rest easy knowing that Riverfront's representatives will be there to manage the financing process, keeping you advised of the applicant's progress and notifying you when funding is approved or run the application yourself. We will provide flexibility to establish our partnership based on your needs. In either construct, quick decisioning and easy servicing allow for a smooth sales process.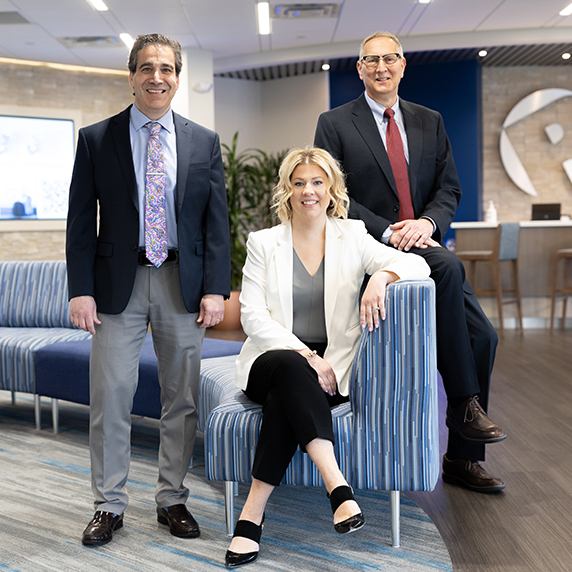 COVID 19 Consumer Scams

COVID 19 Consumer Scams
By Anthony Pomponio CFO
As the pandemic continues to impact our daily lives, fraudsters have seized on opportunities to defraud consumers. The Federal Communications Commission has learned of several scams related to COVID-19:
COVID-19 texts that advertise a cure – usually these texts come across with an official logo such as coming from a federal agency with a link to "click" on. Once you click on the link, the scammer may be able to install malicious code on your phone to collect personal information. Simple remedy – do not respond to any texts that you are unfamiliar with or were not expecting!
Contact tracing scams – these calls or texts usually ask for an immediate response because you have been "exposed to COVID-19". While contact tracing is being used legitimately in the US, scammers will usually ask for insurance, bank, credit card, social security or payment information. Legitimate contract tracers will not ask for this information.
Scammers that target the elderly – sometimes our most vulnerable population becomes an easy target for scammers. In some cases, scammers target the elderly by claiming to be from the social security administration. The scammer claims that benefits may be suspended or decreased due to COVID-19 office closures. The SSA notes that any text, call or letter offering to "maintain regular benefit payments" if you make a payment is fake. Other areas that scammers may focus on is investment opportunities that are related to biotech companies promising a vaccine with huge returns. The key here is that you have to "act now" or "invest now." Remember, as with any investment, take the time to research, talk to your children, advisor or another loved one about the idea. There is no such thing as a free lunch or get rich quick scheme – especially as it relates to COVID-19!
For more information, please contact Anthony Pomponio, at APomponio@riverfrontfcu.org.
Video – 3 Key Steps to Applying for a Small Business Loan
3 Key Steps for a Successful Small Business Loan Application

Be Smart Before You Restart
3 Key Steps for a Successful Small Business Loan Application
simple answer is planning and preparation. Obtaining a small business loan does not have to be difficult. In fact, working with your credit union can be a partnership rather than a time consuming process.
Step One
If you are just starting out or have less than two years of operation, then a business plan is critical. With that being said, the business plan does not have to be elaborate, but key information should be highlighted such as:
One or two year projections (Revenue/Expenses/Cash Flow). What does your business do?
Describe how you will utilize the loan proceeds. Are you buying equipment, expanding, hiring? Briefly describe how the loan will benefit the business.
The amount of the loan request, type of loan and how will it be paid back? This should already be included in the projections.
Even if your business has been fully operational for two or more years, this data should be readily available for the credit union to review.
Step Two
Gather the information that will be required by the credit union. This includes two years of tax returns (personal and business), a current debt schedule of existing business related loans, personal financial statements and a fully completed business loan application. If additional information is required, the loan officer will advise.
Step Three
Be prepared to answer questions about your personal credit. If you have some late payments, detail reasons as to why the late payments occurred. If the business has credit, then make sure the Dun & Bradstreet information is correct. If the business does not report to Dunn & Bradstreet, then provide the loan officer with payment history for existing business loans. If you have high personal credit balances, then explain why your balances are high and detail a plan as to how you are paying those loan balances down. Remember, your loan officer should be an advisor to your business, not an adversary! Working in the advisory role to your business; as would your accountant and attorney is the philosophy that I believe works best for the relationship to grow. Look for this type of relationship from your loan officer.
Finally, put everything together in an electronic or hard copy format. The better prepared you are by planning ahead, the quicker you will get that small business loan approved!
Five Reasons a Revolving Business Line of Credit May Benefit a Small Business

Five Reasons a Revolving Business Line of Credit May Benefit a Small Business
1. Flexible terms – Traditional loans require set monthly payments that may impact cash flow during slow months. Unlike an amortizing loan, if a business has a slow month, it can pay the minimum amount due – usually interest only.

2. Access to Cash on Demand – Unlike an amortizing business loan, a revolving line can be accessed at any time to meet a company's short term borrowing needs. This allows the business to continue to operate efficiently and provides stability to cash flow.

3. Flexibility of Use – Traditional term loans have a specific use whereas a business line of credit allows the business owner to use funds for a wide range of short term borrowing needs such as payroll, material purchases and even for multiple purchases at one time.

4. Separates business from personal use of funds – Many small business owners utilize personal liquidity to fund business cash flow. The business line of credit enables owners to separate personal and business expenses. Furthermore, a business line of credit allows you to track expenses in an efficient manner.

5. Builds Business Credit – Many small businesses lack business credit. Starting out with a business line of credit allows the business to establish a payment history. This is essential for vendors and future growth opportunities that require larger loans.
Riverfront Federal Credit Union offers loans for real estate, equipment, vehicle and lines of credit/working capital. For more information please contact Anthony Pomponio, Chief Lending Officer, at (484) 345-4160. NMLS #744577
What Exactly is a Commercial Loan?

Business Credit Card Benefits
As any small business owner can tell you, a business can host a significant amount of financial transactions on a monthly basis. In many cases, the transactions often exceed the current cash balance the business has on hand. For this reason, having a business credit card can ease the working capital requirements for any business.
Some of the primary benefits include:
1. Separating personal and business expenses – not only will this keep the IRS happy, it helps save time for record keeping. Most of the time, your bookkeeper simply downloads the transactions from the credit union website, making record keeping a breeze!

2. Access to Cash Flow – having sufficient cash flow is important to any business. However, some start-up businesses may not yet qualify for a working capital line of credit. Business credit cards can fill in the gap between start-up and full operations. Also, in some cases, obtaining a business credit card is easier to obtain than a traditional business loan. For established businesses, having a business credit card and a business line of credit often work in tandem to reduce stress on cash flow.

3. Reward Points – many business credit cards now offer rewards! These rewards can be used for office equipment, gas or cash back!

4. Boost the business credit rating – having a business credit card is like a personal credit card in terms of boosting a credit rating. Paying off the balance regularly increases the business rating, especially for startup businesses. Once established, getting a business line of credit or other commercial loan will be easier – particularly if go back to the credit union that offered you the business credit card!

5. Control of employee spending – many credit unions offer business owners the flexibility to create sub accounts for employees. The ability to do this will help manage expenses, control spending limits and monitor spending habits.
So, apply today for a business credit card from your local credit union!
Why Become a Riverfront FCU Merchant Partner?
Why Become a Riverfront FCU Merchant Partner?
Referrals
Riverfront FCU is an established, full-service financial institution that has been putting its members on better financial paths since 1948. As a merchant partner, your participation in our program means that your company will be recommended to a multitude of Berks County residents who could potentially utilize your services.
Business Credit Card Benefits

What Exactly is a Commercial Loan?
As the Chief Lending Officer at Riverfront Federal Credit Union, I'm often asked "What is a commercial loan or a business loan?" Basically, a commercial loan is the same as any other type of loan; except the lending institution is loaning money to established entities such as a business, partnership, a limited liability company or a corporation. So what are the main differences?
The process for commercial lending definitely has a unique approach when it comes to underwriting. The lending institution will look at cash flow of the company first to see if the company generates sufficient cash flow to support the loan amount. Second to cash flow, is the evaluation of collateral. For example, if the loan is utilized to purchase equipment, then the equipment becomes the collateral. If the loan is utilized to purchase a commercial building, then the building becomes the collateral. In some cases, a loan may be unsecured -whereas no collateral is offered. In these cases, the cash flow of the operating entity becomes even more important. Contrasting this type of loan to a consumer loan; whereas a credit score or debt to income may have a higher emphasis on underwriting.
Riverfront Federal Credit Union specializes in commercial lending. For more information, please call Anthony Pomponio at (484) 345-4160 and we can discuss your business needs with the goal of improving cash flow and making your business a success!
At Riverfront, we've opened many doors for small business owners…

Business Credit Card Benefits
…And we're prepared to open lots more in the future.
We understand the needs of small business owners because we're local, we listen, and we create meaningful relationships with them. We don't see them as "numbers," like many banks do. In fact, it's just the opposite. Since Riverfront is a nonprofit institution, our members are actually owners of the credit union. So, ironically, a small business owner who becomes a member of Riverfront actually has a vested interest in us! We offer loans for real estate, equipment and vehicles, as well as lines of credit/working capital and business credit cards. And we can do it with lower fees and better rates when compared to many of our competitors.
If you're a small business owner, what do we have to offer you when you come through our doors?
A great solution for startup businesses
Owner-Occupied Commercial Mortgages. You can borrow up to 80% financing to purchase or refinance real estate property. Financing is available for office buildings, warehouses, professional offices and retail properties.
Investment Real Estate Business Mortgages are available to purchase or refinance your non-owner occupied commercial or residential real estate property up to 80% financing.
Business Equipment Loans provide a variety of ways to finance asset purchases, expand operations, or even plan build outs.
Business Automobile Loans are available for new and used cars, cargo vans, SUVs and commercial trucks for your business.
Non-Variable Rate Business Visa® Platinum Credit Card and Business Visa® Cash Rewards Credit Card. Both have several benefits, such as easing cash flow by providing the ability to make daily purchases, and separating business from personal expenses.
We'll sit down with you and help determine if you qualify for these products and services. And we'll explain each offering in detail. At Riverfront, your business is our business. So come in – our doors are open!
The Live Well Credit Card
The most recent addition to Riverfront's line-up of financing solutions is the Live Well Credit Card. Currently this option offers financing to cover dental, cosmetic procedure or veterinary expenses with a 0% interest rate at no cost to you. The 0% introductory opportunity terms are based on amount borrowed at the point of sale. The card is specially designed with an affordable rate and perfect for paying for out-of-pocket expenses which may not be covered by insurance. Even better, members can take advantage of multiple financing opportunities simultaneously!
Riverfront Live
Video Banking
Video Banking – Easy and Convenient
During business hours, our team of experts is ready and waiting to work with you. When you log into your session, you can select which group can assist you from our Personal Member Service, Lending Services, Business Services or Mortgage Services area.
Reach Out