Basic Savings
A Basic Savings account is the first step to becoming a member of Riverfront Federal Credit Union.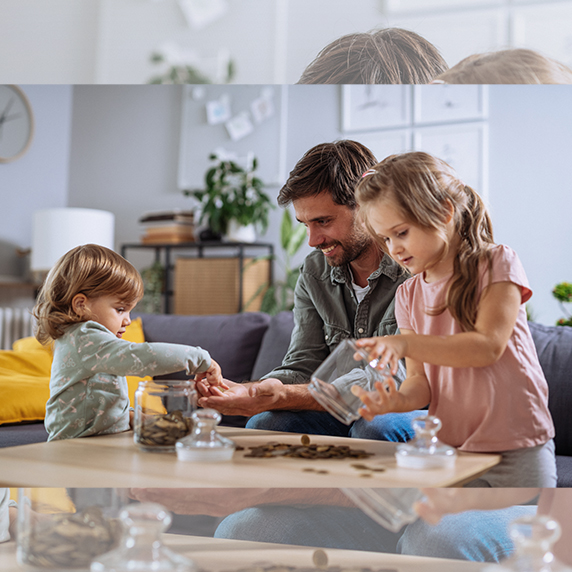 ---
Affordable auto loans. No mixed signals.
Your ride is important to you, so it's important to us too! We work hard to give you the best possible terms, rates and financing opportunities on your vehicle loan so that you can afford the vehicle you really want. We offer a quick approval process, so you can get out on the road fast!
---
Choose the Card that Works for You
Enjoy popular card-management features for your Riverfront Federal Credit Union credit card all in a single platform. Check balances, make payments, set alerts, turn your card off and on, and so much more!
Download our free mobile app today.
---
Supporting Small Businesses – The Backbone of the American Economy
Riverfront knows how important small businesses are to the American economy. That's why we've launched our new Small Business Services Division. We're focused on helping small business owners compete, succeed and flourish! We offer business loans for real estate, equipment and vehicles; lines of credit/working capital; and credit cards.
---
Riverfront brings its branches to you with Riverfront Live!
Open a new account, apply for a loan, add new services, set up payments and work face to face with a Riverfront representative in real time from your mobile device!
Download our free mobile app today from.
---
Check Out our Current Promotions!
At Riverfront Federal Credit Union, we love serving you! Because we take the time to survey your needs and wants, we craft our promotions around those products and services that benefit our members most. These may include special terms on savings accounts, a low rate on a loan, or even free car washes or coffee on us!
---
As your local credit union, we care about Berks County and the people who live here.
Riverfront Federal Credit Union is active in the community in a number of ways, and we encourage our employees to volunteer and support local causes that are important to them.
---
How can I become a member?
Customers become members and part owners when they open an account here. Our profits are returned to members in the form of better rates, lower fees, improved services, and increased reserves to maintain our unmatched financial strength. Having an account at Riverfront means that you are part owner of the Credit Union.
Deposits are used to fund loans to other account holders. Earnings are used to increase savings yields, lower loan rates, offer new financial services, or add to the institution's financial strength. Don't worry; your money is safe with us. The National Credit Union Administration (NCUA), an agency of the U.S. Government, regulates us. The NCUA examines each credit union annually and insures your savings accounts up to at least $250,000.
Eligibility
To be eligible to join Riverfront you must currently live, work, worship or attend school in Berks County, Pennsylvania or be a legal entity doing business in Berks County. Also eligible for membership is a current member's spouse, child, parent, sibling, grandparent, grandchild and in-law. You will need to provide proof of your eligibility.
All it takes is a $5.00 deposit into a savings account.
Ready to Get Started
Basic Checking is a free, no-frills, straightforward account that offers convenient services and no charges.
Open Your Account Today
Riverfront Live
Video Banking
Video Banking – Easy and Convenient
During business hours, our team of experts is ready and waiting to work with you. When you log into your session, you can select which group can assist you from our Personal Member Service, Lending Services, Business Services or Mortgage Services area.
Reach Out