Supporting Small Businesses – The Backbone of the American Economy
Riverfront knows how important small businesses are to the American economy. That's why we've launched our Commercial Services Division. We're focused on helping small business owners compete, succeed and flourish! We offer business loans for real estate, equipment and vehicles; lines of credit/working capital; and credit cards.
Real Estate Loans
Our Owner-Occupied Commercial Mortgage Loans provide borrowers up to *80% financing to purchase or refinance real estate property, including office buildings, warehouses, professional offices and retail properties. Varying loan amounts are available with flexible repayment terms and competitive rates. Loan terms range from 60 to 144 months with amortization up to 25 years. And there are no prepayment penalties!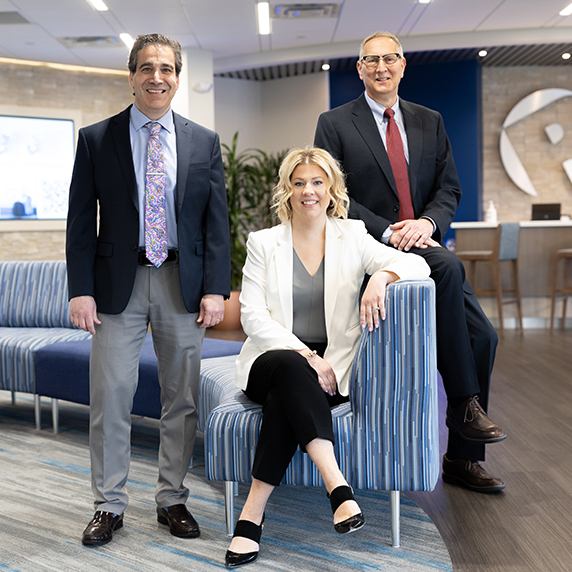 Our Investment Real Estate Business Mortgages are available to investors interested in purchasing or refinancing non-owner occupied commercial or residential real estate property up to *80% financing. Generous loan amounts are available with loan terms of 60-84 months and amortization up to 20 years. We offer competitive rates with low fees, plus there are no prepayment penalties!
*In some cases, Riverfront may go above 80% based on certain criteria.
Business Equipment Loans
Loans of $5,000 to $1,000,000 are available for such uses as purchasing new/used equipment and machinery; leasehold improvements; business expansion; and debt restructuring. Riverfront Federal Credit Union offers loan terms up to 144 months with monthly principal and interest payments and competitive fixed interest rates. Plus, there are no prepayment penalties!
Business Vehicle Loans
Financing is available for new and used cars, cargo vans, SUVs and commercial trucks. Features include loan terms up to 84 months with low monthly principal and interest payments.
Business Line of Credit
Our Business Line of Credit offers low rates to support your working capital needs. This includes managing cash flow, payroll, purchasing inventory and carrying receivables. Monthly, interest-only payments allow you to withdraw funds when needed and reduce principal when receivables are available.
Commercial Services FAQ's and Information
Business Credit Card Benefits

What Exactly is a Commercial Loan?
As the Chief Lending Officer at Riverfront Federal Credit Union, I'm often asked "What is a commercial loan or a business loan?" Basically, a commercial loan is the same as any other type of loan; except the lending institution is loaning money to established entities such as a business, partnership, a limited liability company or a corporation. So what are the main differences?
The process for commercial lending definitely has a unique approach when it comes to underwriting. The lending institution will look at cash flow of the company first to see if the company generates sufficient cash flow to support the loan amount. Second to cash flow, is the evaluation of collateral. For example, if the loan is utilized to purchase equipment, then the equipment becomes the collateral. If the loan is utilized to purchase a commercial building, then the building becomes the collateral. In some cases, a loan may be unsecured -whereas no collateral is offered. In these cases, the cash flow of the operating entity becomes even more important. Contrasting this type of loan to a consumer loan; whereas a credit score or debt to income may have a higher emphasis on underwriting.
Riverfront Federal Credit Union specializes in commercial lending. For more information, please call Anthony Pomponio at (484) 345-4160 and we can discuss your business needs with the goal of improving cash flow and making your business a success!
Riverfront Live
Video Banking
Video Banking – Easy and Convenient
During business hours, our team of experts is ready and waiting to work with you. When you log into your session, you can select which group can assist you from our Personal Member Service, Lending Services, Business Services or Mortgage Services area.
Reach Out