Traditional Money Market
With a Riverfront Traditional Money Market you'll earn more than with other savings accounts and you can start earning dividends with as low as $500 in your account. Invest with confidence while still maintaining access to your funds. There is no monthly service fee.
Step Up Money Market

The Step Up Money Market account rewards members with higher returns as their account balance increases. In addition to paying a higher rate than the Traditional Money Market account, the more money you invest, the higher your rate of return. The Step Up Money Market requires a minimum of $5,000 to open. You can also make up to three (3) free withdrawals or outgoing transfers each calendar month with no service fee.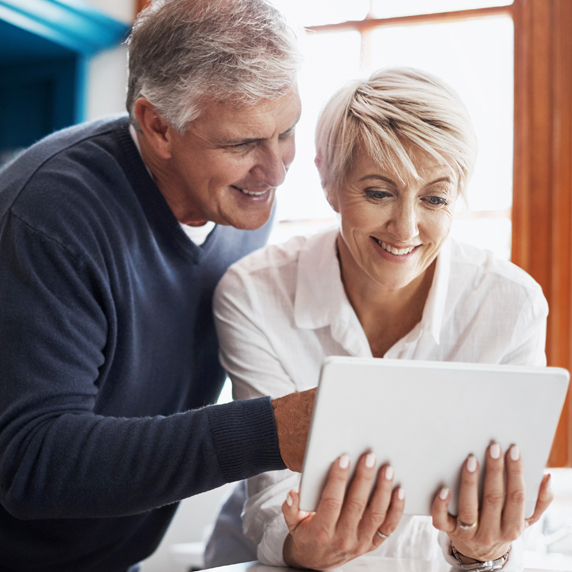 Effective Strategies for Saving
The following recommendations are designed to help you establish and or grow your personal savings.
Pay Yourself First. When you pay your monthly bills, write a check to yourself, first and put it in your savings account.
Don't Borrow Additional Money to Pay off Debts or Bills
Cut Expenses. Get this number by analyzing your budget and determining where reductions can be made (e.g., eating out, buying snacks and lunch at work, going to the movies, etc.). Once you have determined how much you plan to cut, use this "found" money to pay down the balances on your debts
Optimize Your Monthly Payment. Pay the maximum amount towards your highest interest rate debts. Pay the minimum amount on all other debts.
Set Goals and Priorities. Determine what's important. When you prepare to buy something ask yourself if this purchase is in line with the priorities you have set and will it help you reach your goal or delay it.
Ready to Get Started
Basic Checking is a free, no-frills, straightforward account that offers convenient services and no charges.
Open Your Account Today
Riverfront Live
Video Banking
Video Banking – Easy and Convenient
During business hours, our team of experts is ready and waiting to work with you. When you log into your session, you can select which group can assist you from our Personal Member Service, Lending Services, Business Services or Mortgage Services area.
Reach Out