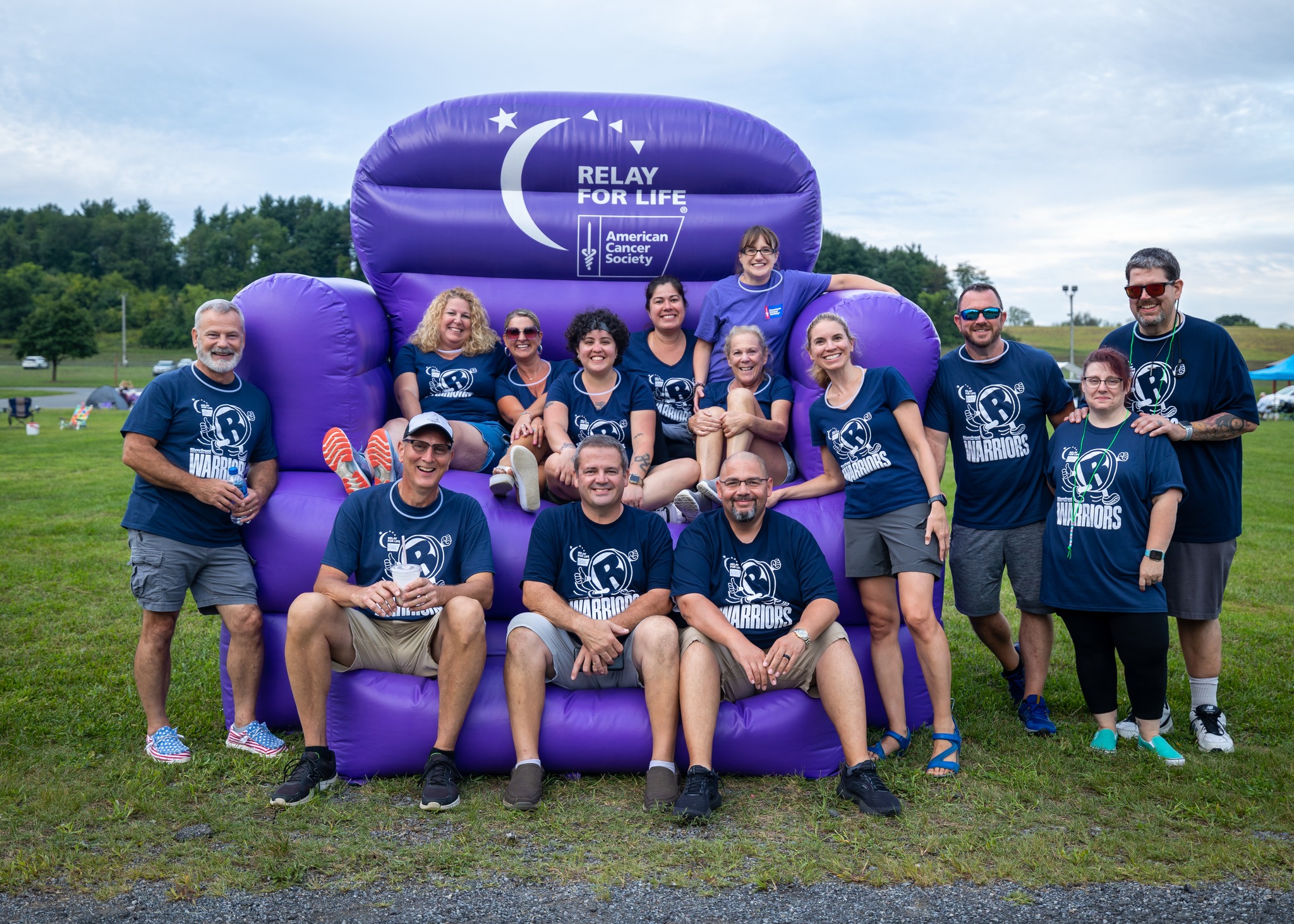 Riverfront Federal Credit Union is active in the community in a number of ways,
and we encourage our employees to volunteer and support local causes that are important to them.
Casual for a Cause
We love casual Fridays at our credit union branches! It's a way for staff to give back to the community since proceeds go to support local causes and not for profits in our area. This is a small action, but it serves to remind us every week that we're doing our part to strengthen the ties we all have to Berks County.
Learn More About Us
Sponsorships
We want to make a difference in our community, and a big part of that includes sponsoring various events or sports teams whenever we can. That could mean sponsoring a youth baseball team, purchasing pool memberships for local kids, or donating holiday…
Read About Our History
Quarterly Community Partner Program
Each quarter, Riverfront Federal Credit Union spotlights a special organization as a community non-profit partner. We donate funds raised during the quarter from swag sales and transaction round up donations to their cause and help spread their message of hope and positivity throughout the community. You can help too when you purchase small items like coffee mugs and tee shirts at our branches – we'll donate the proceeds to our quarterly partner!
4th Quarter Community Partner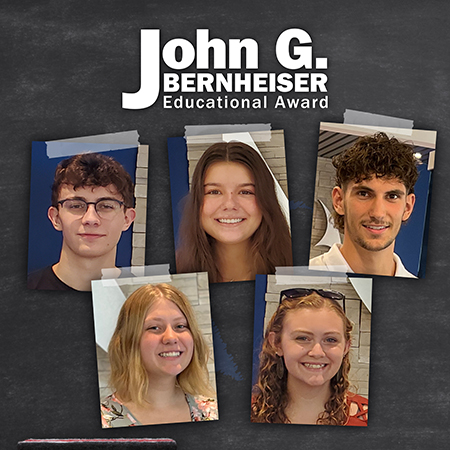 Congratulations to our
2022 Scholarship Recipients
Riverfront is honored to provide these funds in John's honor and pleased to invest in the future of our Riverfront students.
We wish Adam, Lauren, Luke, Cassy and Jenna all our best.
Riverfront Federal Credit Union is proud to offer financial support to college students to honor the memory of John G. Bernheiser, a past manager of Riverfront. Every year, we select 5 students to each receive a $2,000 educational grant towards an undergraduate study program at a qualifying institution.
How can I become a member?
Customers become members and part owners when they open an account here. Our profits are returned to members in the form of better rates, lower fees, improved services, and increased reserves to maintain our unmatched financial strength. Having an account at Riverfront means that you are part owner of the Credit Union.
Deposits are used to fund loans to other account holders. Earnings are used to increase savings yields, lower loan rates, offer new financial services, or add to the institution's financial strength. Don't worry; your money is safe with us. The National Credit Union Administration (NCUA), an agency of the U.S. Government, regulates us. The NCUA examines each credit union annually and insures your savings accounts up to at least $250,000.
Eligibility
To be eligible to join Riverfront you must currently live, work, worship or attend school in Berks County, Pennsylvania or be a legal entity doing business in Berks County. Also eligible for membership is a current member's spouse, child, parent, sibling, grandparent, grandchild and in-law. You will need to provide proof of your eligibility.
All it takes is a $5.00 deposit into a savings account.
Ready to Get Started
Basic Checking is a free, no-frills, straightforward account that offers convenient services and no charges.
Open Your Account Today
Riverfront Live
Video Banking
Video Banking – Easy and Convenient
During business hours, our team of experts is ready and waiting to work with you. When you log into your session, you can select which group can assist you from our Personal Member Service, Lending Services, Business Services or Mortgage Services area.
Reach Out