Why Become a Riverfront FCU Merchant Partner?
Referrals
Riverfront FCU is an established, full-service financial institution that has been putting its members on better financial paths since 1948. As a merchant partner, your participation in our program means that your company will be recommended to a multitude of Berks County residents who could potentially utilize your services.
Financing Options
Riverfront's reputation as a sound, affordable lender can make it easier for you to close sales smoothly because our members trust our expertise. Our customized experience is tailored to fit the needs of your business, and the products we offer your customers will meet their financing needs. In addition, we offer competitive rates with additional discounts on our suite of products available only through our merchant partner program.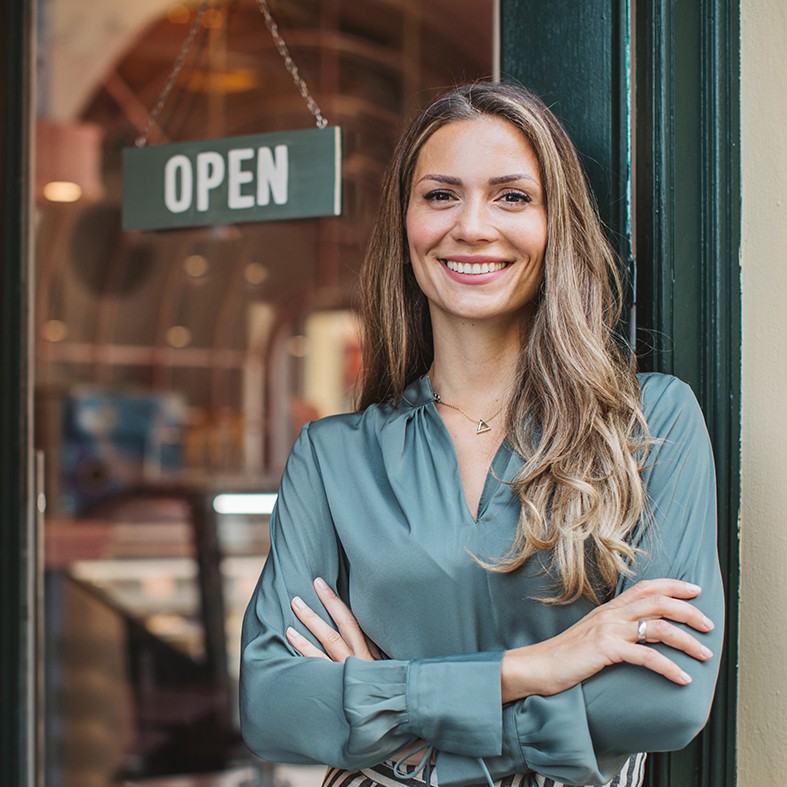 The Live Well Credit Card
The most recent addition to Riverfront's line-up of financing solutions is the Live Well Credit Card. Currently this option offers financing to cover dental, cosmetic procedure or veterinary expenses with a 0% interest rate for a set period of months at no cost to you. The 0% introductory opportunity terms are based on amount borrowed at the point of sale. The card is specially designed with an affordable rate and perfect for paying for out-of-pocket expenses which may not be covered by insurance. Even better, members can take advantage of multiple financing opportunities simultaneously!
Simple and Convenient Application Process
When you partner with Riverfront, you'll have a dedicated team of loan servicing professionals who will navigate members through the application and approval process, leaving you free to move on to the next prospective customer. Or, if preferred, we can establish an access portal for your team to directly enter applications and we can serve as a silent partner in the process providing auto decisioning to get you to the faster sale. You can rest easy knowing that Riverfront's representatives will be there to manage the financing process, keeping you advised of the applicant's progress and notifying you when funding is approved or run the application yourself. We will provide flexibility to establish our partnership based on your needs. In either construct, quick decisioning and easy servicing allow for a smooth sales process.
Commercial Services FAQ's and Information
Business Credit Card Benefits

What Exactly is a Commercial Loan?
As the Chief Lending Officer at Riverfront Federal Credit Union, I'm often asked "What is a commercial loan or a business loan?" Basically, a commercial loan is the same as any other type of loan; except the lending institution is loaning money to established entities such as a business, partnership, a limited liability company or a corporation. So what are the main differences?
The process for commercial lending definitely has a unique approach when it comes to underwriting. The lending institution will look at cash flow of the company first to see if the company generates sufficient cash flow to support the loan amount. Second to cash flow, is the evaluation of collateral. For example, if the loan is utilized to purchase equipment, then the equipment becomes the collateral. If the loan is utilized to purchase a commercial building, then the building becomes the collateral. In some cases, a loan may be unsecured -whereas no collateral is offered. In these cases, the cash flow of the operating entity becomes even more important. Contrasting this type of loan to a consumer loan; whereas a credit score or debt to income may have a higher emphasis on underwriting.
Riverfront Federal Credit Union specializes in commercial lending. For more information, please call Anthony Pomponio at (484) 345-4160 and we can discuss your business needs with the goal of improving cash flow and making your business a success!
Riverfront Live
Video Banking
Video Banking – Easy and Convenient
During business hours, our team of experts is ready and waiting to work with you. When you log into your session, you can select which group can assist you from our Personal Member Service, Lending Services, Business Services or Mortgage Services area.
Reach Out