Give Them the Perfect Gift.
No matter what the occasion give them a gift they'll appreciate: birthdays, graduation, anniversaries, weddings, bridal and baby showers, teachers, or to say thank you – a VISA® Gift Card. They can choose the perfect gift themselves – clothes, music, dinner and much more. Plus, it's safer than cash.
Easy. Convenient. Secure.
Perfect solution – gift for any occasion
Accepted at millions of merchants worldwide
Can be used anywhere VISA® cards are accepted
Withdraw funds at an ATM
Choose any amount – load as little as $10 or as much as $1,000 on each card
Protected from unauthorized purchases with Visa's Zero Liability policy
A lost or stolen VISA® Gift Card may be replaced if the account number is available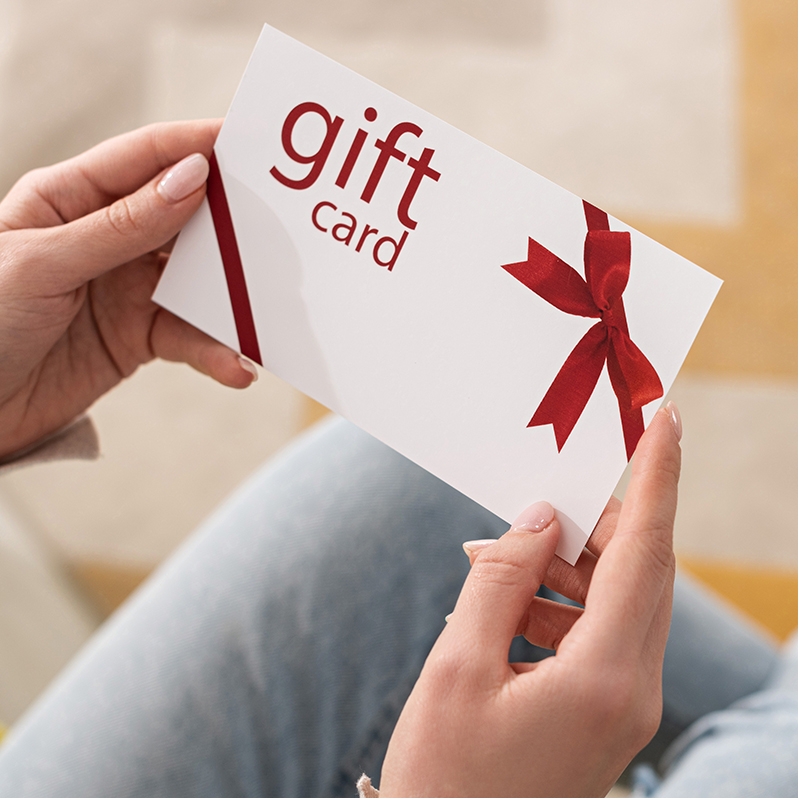 Money Management Tools
Ready to Get Started
Basic Checking is a free, no-frills, straightforward account that offers convenient services and no charges.
Open Your Account Today
Riverfront Live
Video Banking
Video Banking – Easy and Convenient
During business hours, our team of experts is ready and waiting to work with you. When you log into your session, you can select which group can assist you from our Personal Member Service, Lending Services, Business Services or Mortgage Services area.
Reach Out