Put Your Home's Equity to Work for You!
If your home is worth more than you owe on it (and it probably is), then you have "equity" in your home. This means you could be sitting on a big chunk of cash that could be used right now to help pay bills, reduce debt or pay for a large project like a kitchen remodel. Riverfront offers two options:
Home Equity

Loan
Make the equity in your home work for you. This works great for a big expense that's looming right now, like consolidating high-interest credit card debt, paying college tuition or doing a big home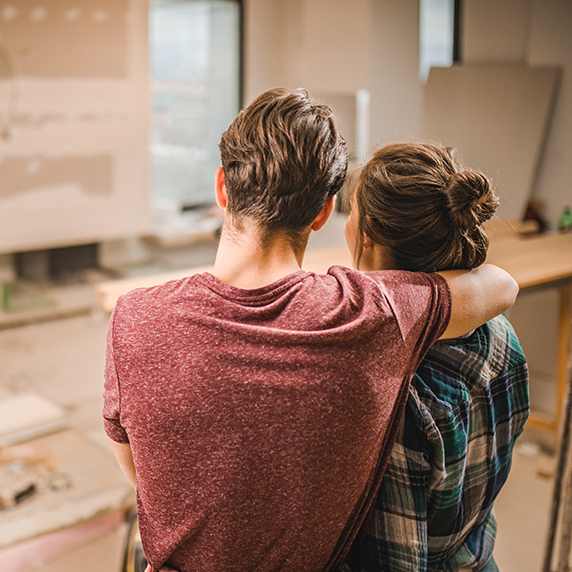 Home Equity

Line of Credit
You open a line of credit that you can tap into if you need a few extra bucks from time to time. This can help you manage your monthly expenses a little easier, buy occasional bigger items (like furniture or appliances), or do a series of smaller home improvement jobs. You only pay principal and interest when you draw money, so it's smart, convenient and easy. We offer competitive, low interest rates and you can access your credit line for up to 5 years (no need to re-apply). You can repay your loan up to 15 years from the date of the last advance.
Draw from your line by transferring funds through our eBranch channels, cash over the counter or opt for checks. You will only pay principal and interest on the amount that you draw on.
Already Have A HELOC From Another Financial Institution?
No problem. We can help you there, too. Refinance it with Riverfront for a lower rate and keep more of your hard-earned money.
Access your credit line for up to 5 years, no need to re-apply
Up to 15-year repayment term from the date of last advance
Borrow purchase-by-purchase up to your credit limit
Available only in Pennsylvania
If introductory rate not elected, qualifies for UrCash Loan Rewards cash back program
Check out our current rates.
Apply for a Loan or Credit Card
To get started, you'll need a Social Security number, Driver's License and, if applying for an auto loan, the VIN and mileage.
Apply Now
Riverfront Live
Video Banking
Video Banking – Easy and Convenient
During business hours, our team of experts is ready and waiting to work with you. When you log into your session, you can select which group can assist you from our Personal Member Service, Lending Services, Business Services or Mortgage Services area.
Reach Out