2023 Annual Meeting & Election of Directors
Riverfront's Board of Directors consists of nine volunteers. Directors serve a 3-year term as the elected decision makers for Riverfront's policies. Board meetings are held the third Monday of every month. The Nominating Committee has selected three current board members for re-election. Gayle Sincavage, Ginger Thomas and Lou Tamburro are running for 3-year terms.
Gayle Sincavage
Gayle Sincavage is in her eighth year serving on Riverfront's Board of Directors. Prior to her Board position Gayle served on the Supervisory Committee for six years. Gayle was the first female in Berks County to receive Pennsylvania General Appraiser Certification to appraise all types of real estate. She is also a real estate broker and co-owns two businesses with her partner, Darryl Brown – GKS Brown Realty Services and GKS Appraisal Services. Their businesses recently relocated to Centre Avenue in Leesport. Gayle continues to look forward to a bright and progressive future for Riverfront. She agrees with the credit union's philosophy of "Growing Stronger Together" and serving our members first.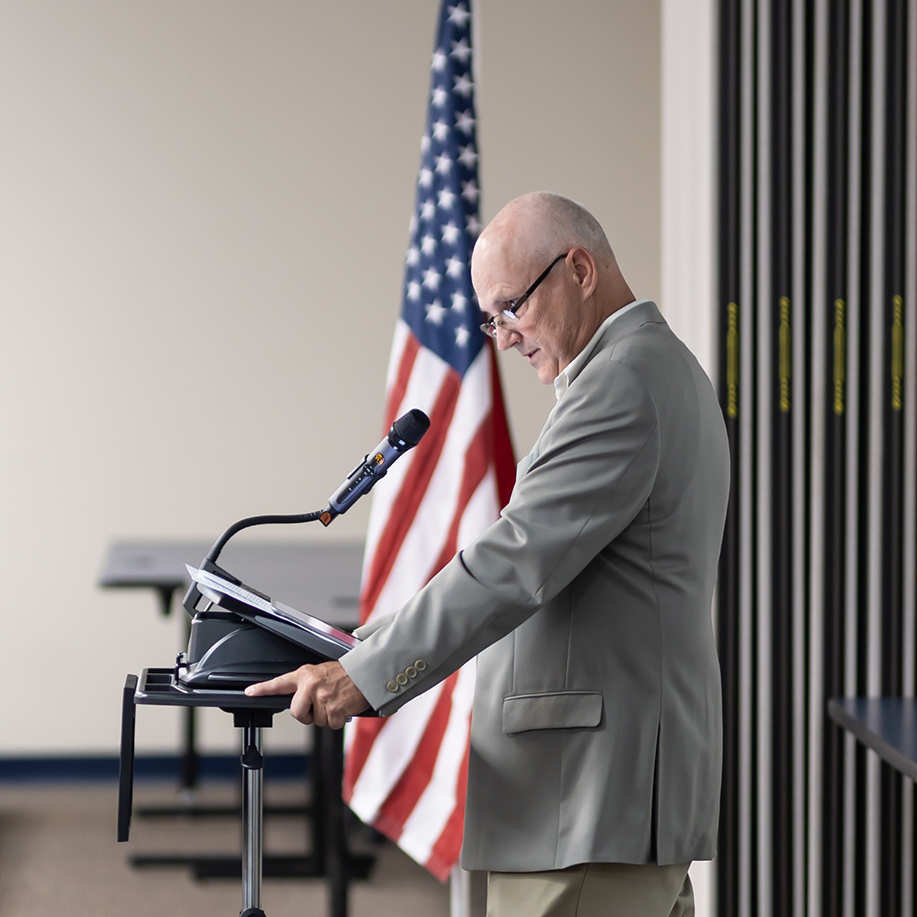 Ginger Thomas
Ginger Thomas, during her tenure on Riverfront's Board of Directors, has also served on the Executive Committee and is the current Conference Chairperson. Prior to receiving her Secondary Education degrees, Ginger worked in the accounting field. Volunteering, advocating and supporting innovation will help make Riverfront Credit Union a leader in the credit union world. "Riverfront is about providing cost effective financial services to all of its members. It is an honor to be a part of this philosophy." Ginger is devoted to serving on the Board to ensure that Riverfront members receive the best products and services the credit union can offer.
Lou Tamburro
Louis Tamburro, joined Riverfront Federal Credit Union in June, 2013. Lou is currently the Vice Chairman of the board of Directors. Prior to retiring, Lou was a Senior Business Analyst with the Bank Secrecy Act / Anti-Money Laundering, Business Services Management team for Fulton Bank. Lou was also an adjunct faculty member at both Reading Area Community College and Albright College. Lou has over 35 years of experience in the information technology field, and as a result possesses a broad technical background. Lou believes that Riverfront lives its philosophy of providing the financial products and services that meet the needs of our members by pairing technology with solid leadership.
---
RSVP
The Annual Meeting will be held on Thursday, May 18, 2023, 6:30 PM at the Keiser Branch, located at 2609 Keiser Blvd., Wyomissing. The meeting is open to any member of Riverfront Federal Credit Union. If you plan on attending please submit the form below.
"*" indicates required fields
---
How can I become a member?
Customers become members and part owners when they open an account here. Our profits are returned to members in the form of better rates, lower fees, improved services, and increased reserves to maintain our unmatched financial strength. Having an account at Riverfront means that you are part owner of the Credit Union.
Deposits are used to fund loans to other account holders. Earnings are used to increase savings yields, lower loan rates, offer new financial services, or add to the institution's financial strength. Don't worry; your money is safe with us. The National Credit Union Administration (NCUA), an agency of the U.S. Government, regulates us. The NCUA examines each credit union annually and insures your savings accounts up to at least $250,000.
Eligibility
To be eligible to join Riverfront you must currently live, work, worship or attend school in Berks County, Pennsylvania or be a legal entity doing business in Berks County. Also eligible for membership is a current member's spouse, child, parent, sibling, grandparent, grandchild and in-law. You will need to provide proof of your eligibility.
All it takes is a $5.00 deposit into a savings account.
Ready to Get Started
Basic Checking is a free, no-frills, straightforward account that offers convenient services and no charges.
Open Your Account Today
Riverfront Live
Video Banking
Video Banking – Easy and Convenient
During business hours, our team of experts is ready and waiting to work with you. When you log into your session, you can select which group can assist you from our Personal Member Service, Lending Services, Business Services or Mortgage Services area.
Reach Out