Grow Your Savings This Summer
This is the time of year when many of us are enjoying some much-needed vacation time. But that doesn't mean your money can't be working hard for you while you're away. Just like getting regular exercise to improve your health, it's important to stay financially fit too. Placing funds into a designated savings account every month via automatic account transfer is easy and takes just minutes to set up. You can even set aside funds for next year's vacation in a separate savings account. That way, you won't be tempted to touch it until you need it! You can set it and forget it while it earns interest until you need it.
Deciding on the best place to keep your cash often comes down to how long you want to keep those funds in your account. No matter what your savings goals, Riverfront has lots of options to choose from, and you don't need a large sum to get started. While a basic savings account gives you the ability to make withdrawals, leaving your funds untouched for a designated amount of time in a Riverfront certificate can offer higher interest. The great news is you can open a Riverfront certificate in a term ranging from 3-60 months for just $1,000. If you're not sure where to begin building your savings, our knowledgeable representatives will be happy to help walk you through the process. Ask about our money markets as well; they offer you limited access (fee free) to your funds but earn higher interest rates than a savings account.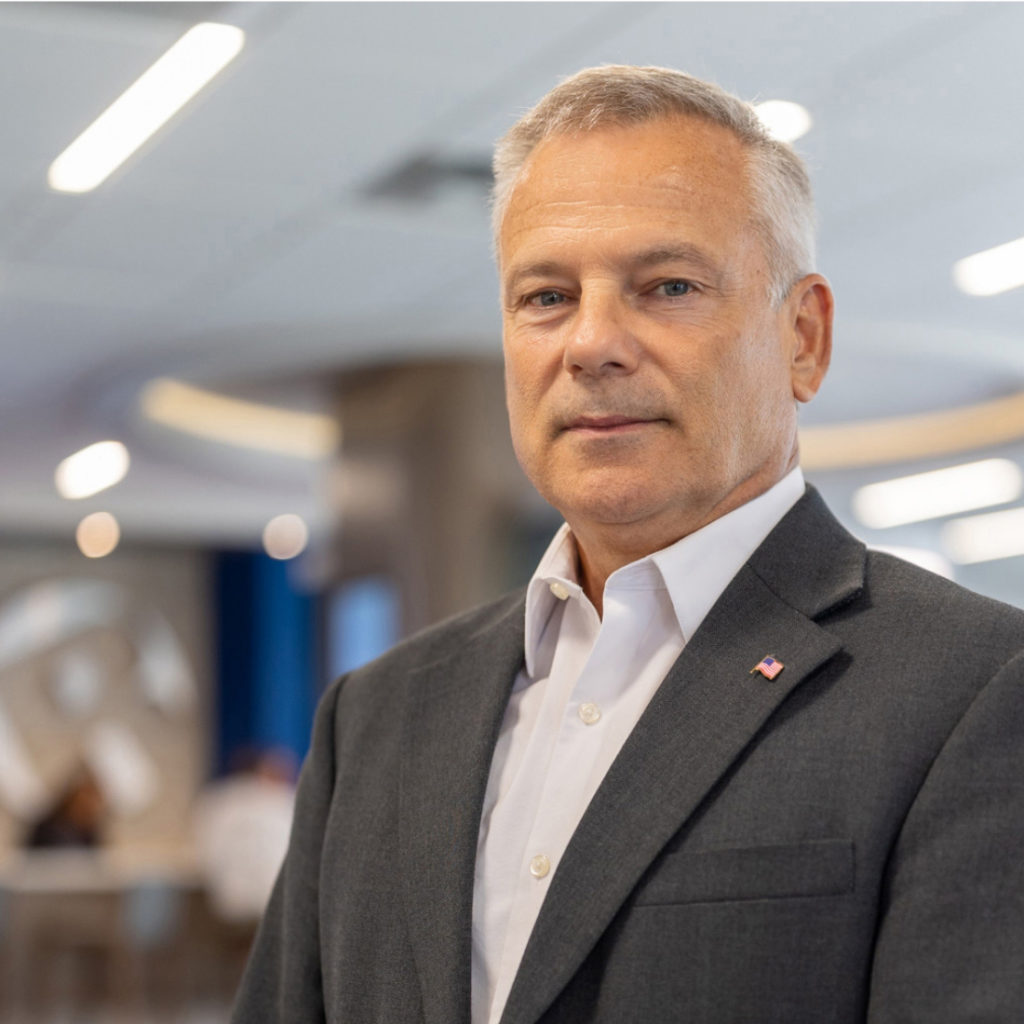 As you know, it's our primary goal at Riverfront to put our members on the path to financial success. With that in mind, I'm pleased to say that our newly enhanced Bill Pay service is now free to all members beginning on July 1. Manage and pay all your bills with a few easy clicks right from our online banking platform.
I'm also excited to share that now you can add your Riverfront debit and credit cards to the digital wallet of your choice on any connected device. Paying via digital wallet is a safer, convenient alternative to carrying a physical wallet. A digital wallet securely stores your payment information and passwords, plus it can be used in conjunction with many other apps to pay people you trust. Once you've set up your digital wallet, you can make online or in-store purchases, or even transfer funds or make deposits. Learn more about digital wallets by visiting RiverfrontFCU.org/eServices/apps/DigitalWallet.
The monthly fee for printed statements will soon increase to $3.00 effective August 1, 2023. However, for members 65+, those under 18 and preferred members, printed monthly statements will be fee free. Want to avoid the fee? Ask us to enroll you in e-statements. You can still easily print your statement if desired right from your own home without waiting for the mail to arrive.
Riverfront's third quarter non-profit community partner is the Berks Community Health Center. BCHC is committed to improving the health of our community through the delivery and coordination of affordable, comprehensive, culturally sensitive patient and family-centered healthcare regardless of an individual's ability to pay. Donations from individuals, businesses, and foundations go directly to serving their patients. Just a reminder that proceeds from purchases of Riverfront swag will be donated to support their programs. Read more about our Community Partner program by visiting RiverfrontFCU.org/Community-Involvement/BerksCHC.
The first half of 2023 has flown by quickly, and I anticipate the remaining 6 months of the year will be no different. I'd like to wish everyone a happy and healthy summer, and hope you have an opportunity to take even a small amount of time off to rest, reflect and recharge for the busy months ahead.
Tim
How can I become a member?
Customers become members and part owners when they open an account here. Our profits are returned to members in the form of better rates, lower fees, improved services, and increased reserves to maintain our unmatched financial strength. Having an account at Riverfront means that you are part owner of the Credit Union.
Deposits are used to fund loans to other account holders. Earnings are used to increase savings yields, lower loan rates, offer new financial services, or add to the institution's financial strength. Don't worry; your money is safe with us. The National Credit Union Administration (NCUA), an agency of the U.S. Government, regulates us. The NCUA examines each credit union annually and insures your savings accounts up to at least $250,000.
Eligibility
To be eligible to join Riverfront you must currently live, work, worship or attend school in Berks County, Pennsylvania or be a legal entity doing business in Berks County. Also eligible for membership is a current member's spouse, child, parent, sibling, grandparent, grandchild and in-law. You will need to provide proof of your eligibility.
All it takes is a $5.00 deposit into a savings account.
Ready to Get Started
Basic Checking is a free, no-frills, straightforward account that offers convenient services and no charges.
Open Your Account Today
Riverfront Live
Video Banking
Video Banking – Easy and Convenient
During business hours, our team of experts is ready and waiting to work with you. When you log into your session, you can select which group can assist you from our Personal Member Service, Lending Services, Business Services or Mortgage Services area.
Reach Out